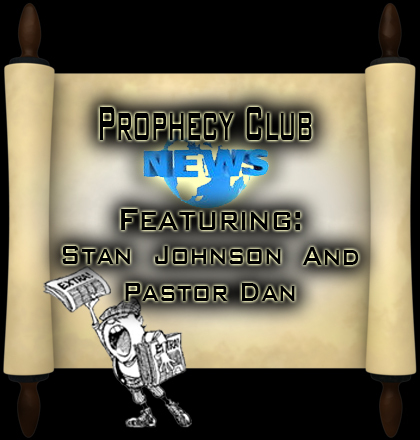 Stan Johnson and Pastor Dan
http://www.thegospel.com/clients/the-prophecy-club/html/v006/default.asp
The Prophecy Club News program, a new program has been started as part of The Prophecy Club radio ministry. Once or twice a week the current News is presented in light of Bible Prophecy..
Tune in on the link above as this is the only time these programs will appear on this podcast!
So tune in and spread the word....