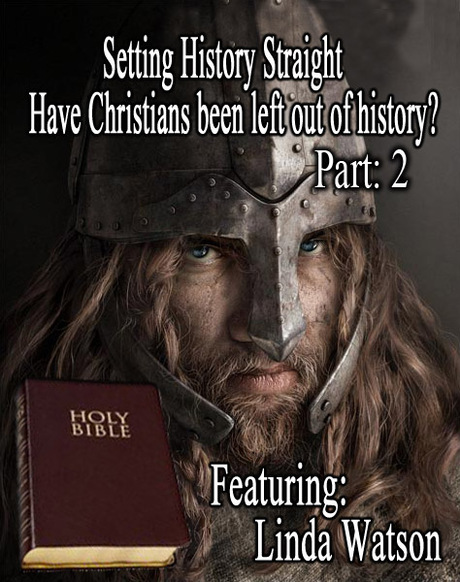 Part Two: Setting History Straight -- Have Christians been left out of history?"
Linda Watson
http://12tribehistory.com/
When most people talk about Christianity historically they seems to just point to the Roman Catholics, but there is a whole side of early Christian history that will shock you and the lies about them!
In this part she takes us to England with some things that will shock many of you and then starts to get into the truth of the pilgrims that settled America!
Remember we do not 100% agree with everything our guests, say, do,
or believe. It is up to you to pray and sort it out!
Another do not Miss End-Time Radio program as
"We are Warning the World as it HAPPENS!"
Please visit
www.prophecyhour.com
also please visit
www.wichitahomeless.com