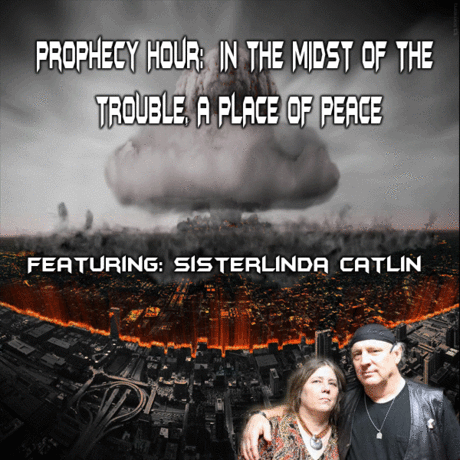 PROPHECY HOUR: IN THE MIDST OF THE TROUBLE, A PLACE OF PEACE
Sisterlinda Catlin
http://www.wichitahomeless.com/
The Devil tried to stop this program for some reason we have tech problems that just do not happen! …
But once we got started it was a great program one I know you will enjoy and prayerfully get to your heart.
With a warning as to what is coming….
"Remember we do not 100% agree with everything our guests, say, do, or believe. It is up to you to pray and sort it out!"
Another do not Miss End-Time Radio program as
"We are Warning the World as it HAPPENS!"
Please visit
www.prophecyhour.com
Also please visit
www.wichitahomeless.com