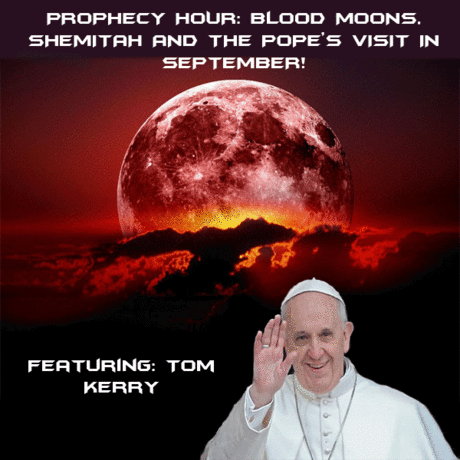 PROPHECY HOUR: BLOOD MOONS, SHEMITAH AND THE POPE'S VISIT IN SEPTEMBER!
Tom Kerry
http://www.gucw.org/
Some Incredible things are predicted by many for this September:
that will be on the three Lesea Networks in September to align with the Blood Moons, Shemitah's and the Pope's visit. Tom Kerry was on with us to share about some of the things he thinks will be happening including revealing the Man of Sin, and the Beast Power, the recent Nuclear Deal with Iran, and about the Supreme Court's ruling on Gay Marriage.
He gave his views on these and much more so pelase tune in and share!
"Remember we do not 100% agree with everything our guests,
say, do, or believe. It is up to you to pray and sort it out!"
Another do not Miss End-Time Radio program as
"We are Warning the World as it HAPPENS!"
Please visit
www.prophecyhour.com
Also please visit
www.wichitahomeless.com