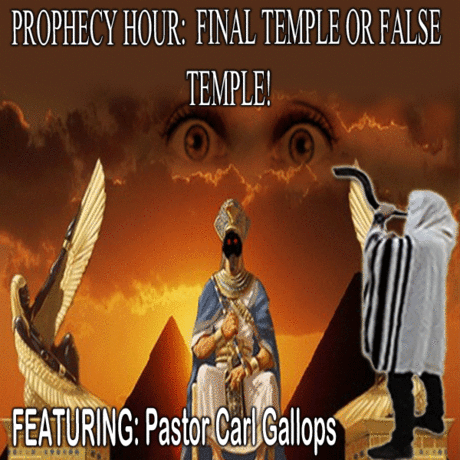 PROPHECY HOUR: FINAL TEMPLE OR FALSE TEMPLE!
Pastor Carl Gallops
http://www.carlgallups.com/
Will the Temple in Jerusalem be rebuilt before Messiah's return? What does the WORD say about this? Pastor Carl give's a educated guess as that is all anything is a guess until Yeshua returns and bring the real truth…of any matter.
Another do not Miss End-Time Radio program as
"We are Warning the World as it HAPPENS!"
Please visit
www.prophecyhour.com
Also please visit
www.wichitahomeless.com
"Remember we do not 100% agree with everything our guests, say, do, or believe. It is up to you to pray and sort it out!"