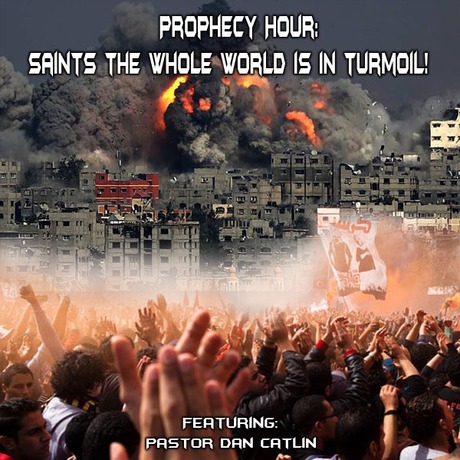 PROPHECY HOUR: Saints the Whole World is in turmoil!
Rabbi Zev Porat & Pastor Dan Catlin
http://www.messiahofisraelministries.org/
Rabbi Zev had Tec problems so I (Pastor Dan Catlin)spoke about the many things coming on the whole world!
http://www.prophecyhour.com/
Israel had Tec problems today as my other radio guest could not make it on my earlier program!
"Remember we do not 100% agree with everything our guests,
say, do, or believe. It is up to you to pray and sort it out!"
Another do not Miss End-Time Radio program as
"We are Warning the World as it HAPPENS!"
Please visit
www.prophecyhour.com
Also please visit
www.wichitahomeless.com